A delegation from South Korea is planning a seawater desalination plant for Oman
HYDROTECHNIK LÜBECK GMBH has a visitor from South Korea. GS E&C, one of the largest construction companies from Seoul, is on-site with a delegation led by Minkyun Kim. The company is preparing a tender for an Independent Water Plant project in Oman. It is about a seawater desalination plant, the intake of which is to be protected with a compressed air barrier. GS E&C is a global player when it comes to the planning and construction of industrial plants, urban architecture, infrastructure, and future projects. At the same time, GS E&C can look back on a proud company history as a world-class EPC contractor for mega-large projects.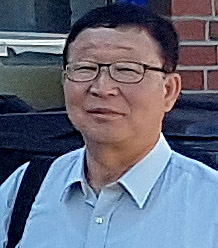 The first contact was made through our website and the presentation of a project from the United Arab Emirates. There we protected all the in and out takes of a desalination plant with compressed air barriers and floating baffles. And of course we are happy when our know-how in matters of environmental and industrial plant protection receives worldwide attention in this way.

Cay Grunau, CEO HYDROTECHNIK LÜBECK
Permanent protection against flotsam and oil
The compressed air barrier is an ideal protective measure against floating debris or leaked oil floating on the water's surface. If these substances were to get inside a desalination plant, large parts of the plant would be permanently damaged. A compressed air barrier is environmentally friendly and does not affect shipping. Minkyun Kim and his team were allowed to visit the compressed air barrier at Hamburg's Kattwykhafen. With a length of 410 m, it is one of the longest compressed air barriers in Germany. An impressive end to an insightful day.